The Ave Podcast with Cal Cee. Episode 88: The Side Effects of Sacrifice…
Today on The Ave Podcast, we dive into catastrophic injury situation of Kevin Durant. We discuss who's to blame, the pressures of performing, how this affects his career and how this injury affects the NBA in the short and long term, plus we discuss the crazy Game 5 between the Raptors-Warriors, and a whole lot more.
*** Thanks for tuning in, and don't forget to subscribe to the podcast and the blog below, and also, the podcasts are now available for download. You can now check out the podcasts on Apple Podcasts, Google Play, Stitcher, and Spotify. You can get to all of those apps on your IOS or Android devices. ***
The Ave Podcast with Cal Cee // Episode 88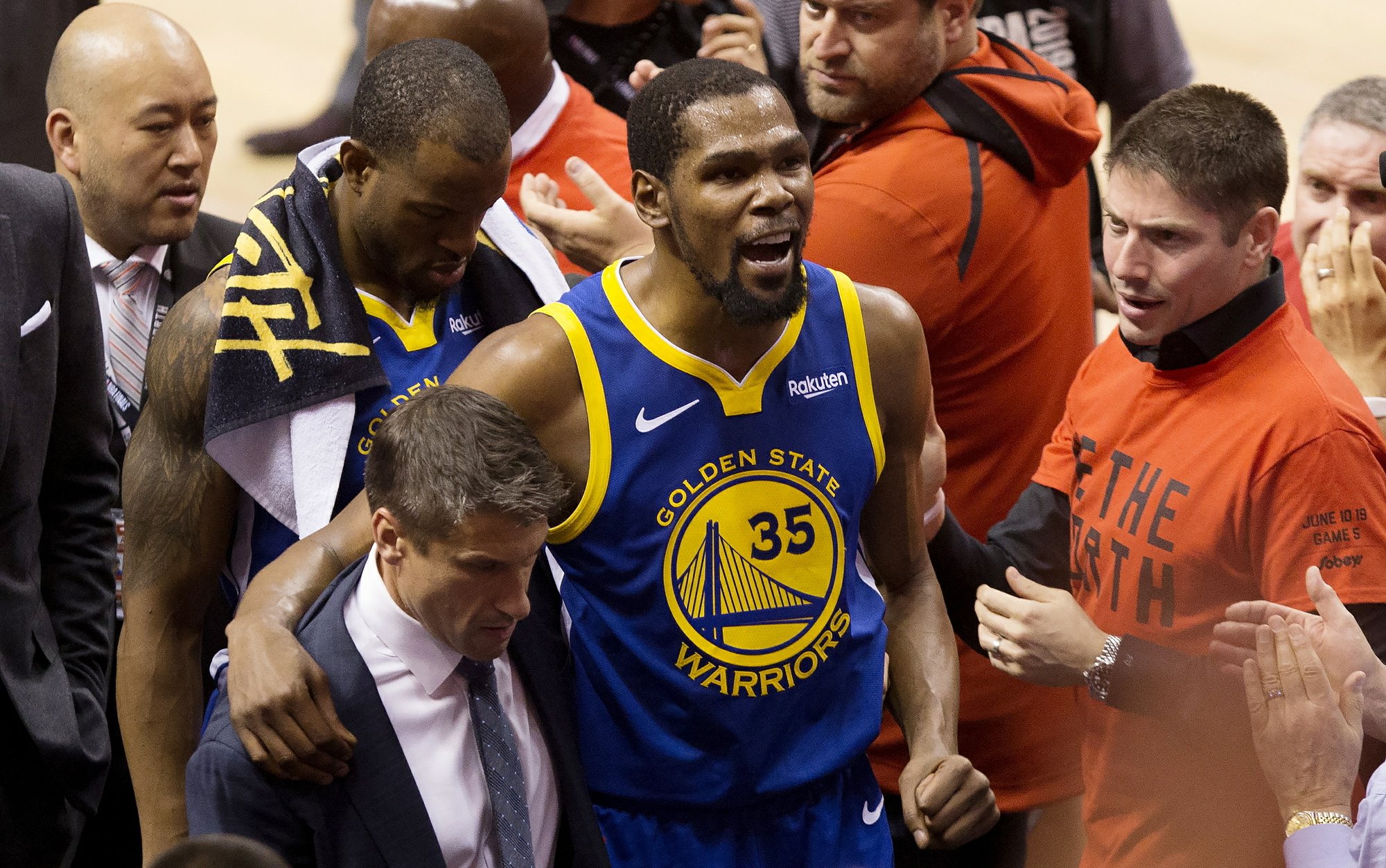 (Chris Young/The Canadian Press via AP)
To download the podcast, feel free to click the logo below:
Cal Cee // South Shore Ave
To subscribe to South Shore Ave, click onto the Follow button, and enter your email address, or click onto the RSS Feed. Very special thanks to Julian aka Jules Da Commish for his guest appearance on this podcast.