#TheStoop: 30 Years of Doin' The Right Thing…
Today on the Season 3 premiere of #TheStoop: A Mini-Podcast Summer Series, in the spirit of Flashback Friday, we take you back to one of the greatest movies ever made. Thirty years ago last week, Spike Lee launched his 3rd cinematic movie "Do The Right Thing", a movie that perfectly captured the racial tensions of one hot summer day in Brooklyn (Bed-Stuy to be exact). I invite DJ/Producer DJ Keo, ESPN's 30 for 30 Podcast producer Andrew Mambo, and SSA Family Member Kevin W as we discuss how this movie affected our generation, how it relates to the culture the last 5 years, how this movie & Public Enemy's "Fight The Power" elevated each other, if Radio Raheem is actually underrated, plus a lot more.
*** Thanks for tuning in, and don't forget to subscribe to the podcast and the blog below, and also, the podcasts are now available for download. You can now check out the podcasts on Apple Podcasts, Google Play, Stitcher, AND now you can add Spotify to that list (officially as of right now). You can get to all of those apps on your IOS or Android devices. ***
#TheStoop: A Mini(Podcast)-Series // 30 Years of Doin' The Right Thing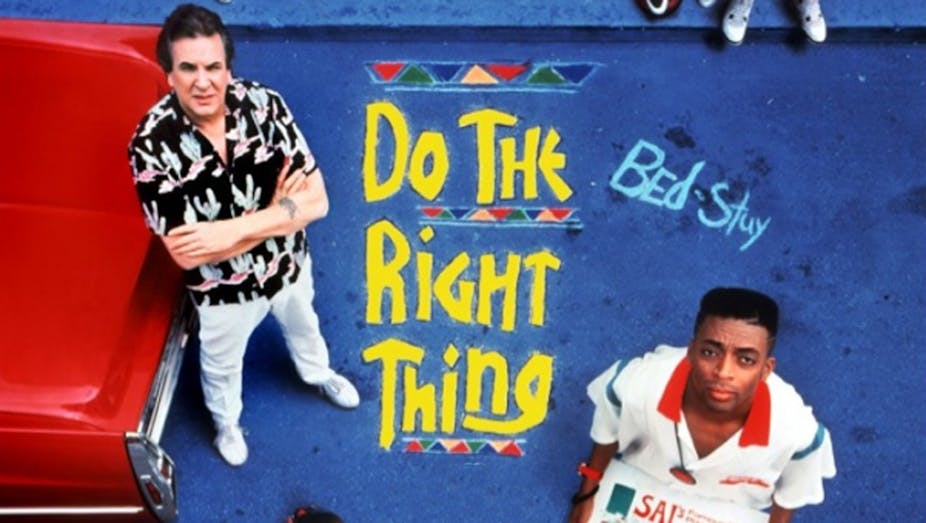 To download the podcast, feel free to click on Radio Raheem below:
Cal Cee // South Shore Ave
To subscribe to South Shore Ave, click onto the Follow button, and enter your email address, or click onto the RSS Feed. Very special thanks to Andrew Mambo, DJ Keo, & Kevin W. for their guest appearance on this podcast.